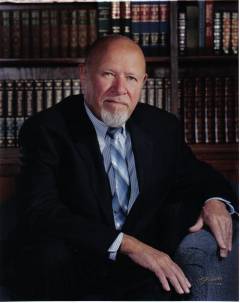 Carl Feindt
Claymont, DE 19703
Carl William Feindt, son of Charles and Hanna Feindt, passed peacefully in his sleep at the age of 81 on April 21, 2019.
From the time he was a boy, Carl was fascinated by flight. He became a cadet in the Civil Air Patrol and worked tirelessly throughout his career at Delta Airlines, where he was respected by customers, peers, and management as dependable and capable.
His curiosity regarding the extraterrestrial culminated in the pride of his later years that cemented his place in ufology: a book proposing a theory for how UFOs navigate air, and water as based on decades of research.
Carl is survived by his sons, Jeffrey and Andrew, and his younger sister, Helen Jatzen
My interest in water-related UFOs was preceded by my fascination with aircraft. As a boy, I carved balsa replicas of flying machines and in my teens flew model aircraft. I followed my passion and became a cadet in the Civil Air Patrol. After graduating from high school, I went on to study aircraft engineering at the Academy of Aeronautics in New York City (off La Guardia Airport's runway). Following two years of service in the Air Force, I was forced to return to civilian life due to a family hardship. I joined a major airline where I worked in customer service for over three decades.
Upon retirement I was interested in becoming active in ufology (the study of UFOs), about which I had been reading since the early 1960s. A wonderful opportunity presented itself when Jan Aldrich, a UFO researcher, asked for volunteers to do local newspaper searches. Over the course of eight years, I studied microfilm rolls at the University of Delaware, exhaustively covering the years between 1923 and 1967. To my amazement, I found approximately 750 UFO-related articles in Delaware, the second-smallest state in the United States!
Intrigued by the fact that aircraft, as we know them, cannot emerge from water or submerge into water, I started assembling water-related UFO cases. My research endeavor into this aspect of the UFO mystery has grown into an increasingly large data base and website.
I have appeared on TV's History Channel documentaries "Deep-Sea UFO's" and "Deep-Sea UFO's Red Alert" I presented my paper "Physical Influences of a UFO on Water" at the Mutual UFOs: Network (MUFON) Symposium in Denver, Colorado. I have been a guest on numerous radio talk shows nationally and continue to give lectures across the Untited States and Canada. I am also the author of the book UFOs and Water was published in 2010.